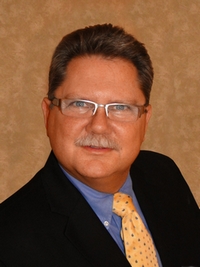 Dr. Gerald Sisko, a 1987 graduate of the Ohio State University College of Dentistry. Upon graduation he practiced general dentistry in the West Palm Beach, Florida area and was a clinical instructor at the Palm Beach Community College School of Dental Hygiene. Returning home to the Akron area in 1992 Dr. Sisko joined the practice of Dr. John Massoud, a Tallmadge dentist since 1961. Then, in 1998, Dr. Sisko took over the leadership position of the practice advancing state-of-the-art techniques and technology while maintaining the "small town" care established by Dr. Massoud.



Associations & Awards
He is an active member of the American Dental Association, the Ohio Dental Association, and the Akron Dental Society where he is currently holding a council position. He has had the honor and distinction of being awarded "TOP DENTIST" in Akron and Cleveland as well as Northeast Ohio for the last several consecutive years.
Outside of Dentistry
Dr. Sisko resides in Stow with his wife, Julie (Cevasco). They have three grown children; Nicole (Danny), Joe (Stacie) and Jonathan, along with five adorable grandchildren, Caden, Colella, Dante, Anthony, and Esme. Dr. Sisko has been active in the community, Tallmadge Chamber of Commerce, Tallmadge Schools and his church, Our Lady of Victory.